Back to the list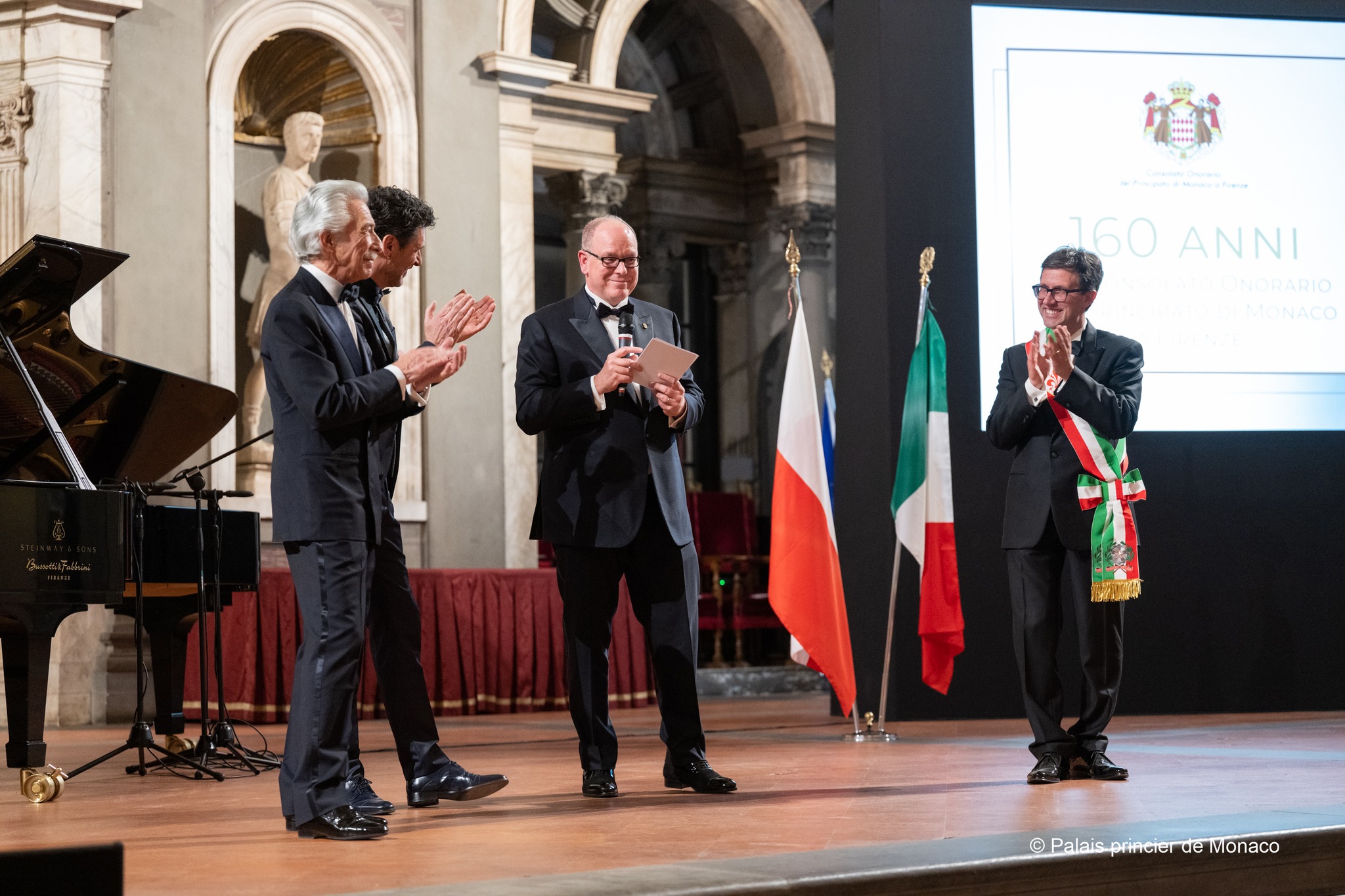 The Prince Albert II of Monaco Foundation honoured on the occasion of the 160th anniversary of the Consulate of Monaco in Florence
Events
Italy
On Wednesday 12th April, TTSSHH Prince Albert II and Princess Charlene were in Florence to celebrate the 160th anniversary of the Consulate of Monaco in Florence (1863-2023).
On this occasion, a charity gala evening was organised at Palazzo Vecchio to benefit the Prince Albert II of Monaco Foundation, the Andrea Bocelli Foundation, dedicated to improving the quality of life of people in precarious situations and facing illness or disability, and the Instituto Degli Innocenti, Italy's oldest institution dedicated to childcare.
During the evening, Mr Marco Colasanti, President of the Italian branch of the Prince Albert II of Monaco Foundation, presented the Foundation's activities to the assembled guests.
The Princely Couple were also presented with the Colori dell'Oceano I Pen n°1, co-designed with Montegrappa in favour of the projects supported by the Foundation.