Back to the list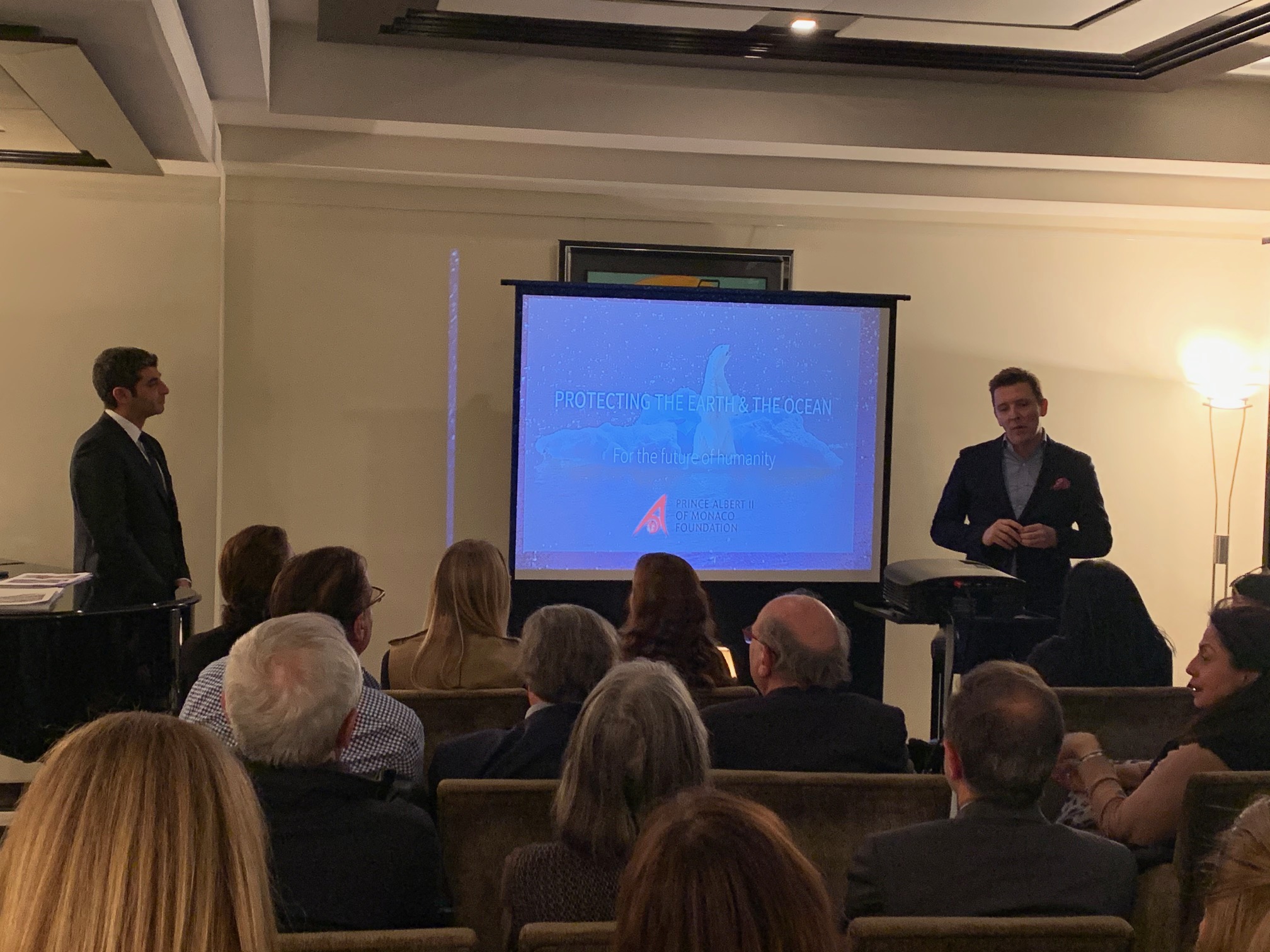 The Prince Albert II of Monaco Foundation invited by the Foreign Residents' Club of Monaco
Monaco
Olivier Wenden, Vice President of the Prince Albert II of Monaco Foundation was the guest of the Foreign Residents' Club of Monaco (CREM) on 5 March 2020 where he presented the Foundation's actions working, since its creation in 2006, to protect the environment and promote sustainable development.
Created in 2010, CREM's mission is to promote the international community present in the Principality, enabling foreign residents to meet each other, get involved in Monegasque life and, for new residents, benefit from a personalised welcome.
During the evening event organised at the beginning of March, the Prince Albert II of Monaco Foundation was able to publicise and share its commitments with the guests present, but also to convey the values cherished by the Sovereign Prince in terms of respect for the environment.
Mr. Olivier Wenden also highlighted the initiatives developed by the Foundation in the Mediterranean, in order to fight against plastic pollution with BeMed, develop Marine Protected Areas thanks to The MedFund, or preserve the Monk Seal, an emblematic species, through the Monk Seal Alliance. The Foundation warmly thanks the CREM for the welcome given to this occasion and the interest shown in its actions.