Back to the list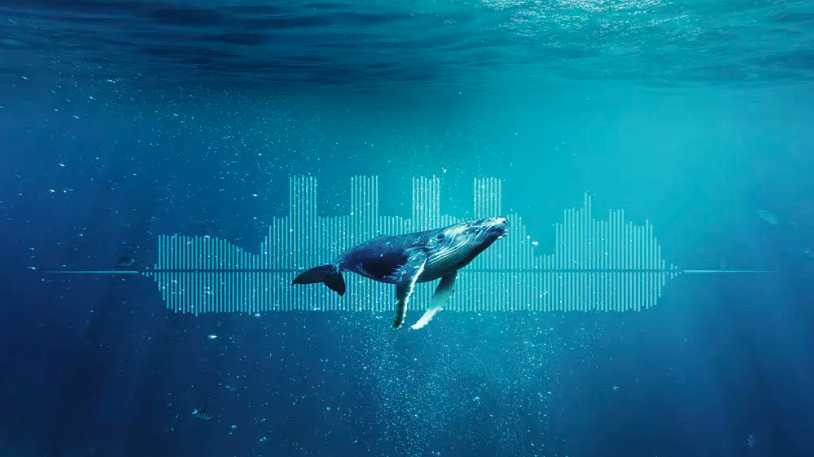 The Prince Albert II of Monaco Foundation joins ifaw (International Fund for Animal Welfare) in its Blue Speeds campaign to protect marine animals and the environment
Press release
European waters are at a critical point due to the high volume of commercial ships passing through that are creating excessive noise, greenhouse gas (GHG) emissions and are fatally colliding with whales.
The Mediterranean Sea alone sees around 200,000 ships transit through annually, creating underwater noise that disrupts and threatens marine life putting their survival at risk. However, a simple and effective solution to this issue has been identified—reducing the speed of merchant ships.
Depending on ship type, just a 10% reduction in current average shipping speeds would decrease underwater noise by about 40%, the risk of collisions with whales ('ship strikes') by approximately 50%, and greenhouse gas emissions (GHG) by about 13%.
IFAW launched the Blue Speeds campaign in response to this challenge and has now secured a sizeable grant of €300,000 from the Prince Albert II of Monaco Foundation.
"The seas have been becoming increasingly congested to the point that under the waves—it's a loud and often perilous place. Marine life and the wider environment already face so many issues—we must seize the simple wins that are available to us," said Aurore Morin, Blue Speeds Project Manager for IFAW. "The generosity of the Prince Albert II of Monaco Foundation will really put the wind in our sails and propel this work forward."
"We need to urgently step up action to protect whales and their habitats, for their own value but also for the value that they provide to humanity. For example, the role of whales in terms of carbon sequestration has recently been put forward, with studies showing that a whale could sequester up to 33 tons of CO2 over its lifetime. A relatively small effort to reduce ship speeds would have substantial positive impact on whales, and would also decrease greenhouse gas emissions. We are therefore delighted to support the Blue Speeds campaign," said Olivier Wenden, Vice-President and CEO, Prince Albert II of Monaco Foundation.
About 33 species of whales, dolphins, and porpoises call European waters home, including deep-diving sperm whales and the second largest animal on Earth —the fin whale —both of which are vulnerable to ship strikes. Minke, humpback, and killer whales, and both coastal and oceanic species of dolphin would benefit from the reduction in underwater noise pollution and collision risk because of Blue Speeds.
In addition to the marine species and habitats that will benefit from reduced underwater noise and ship strike risk, mariners will also benefit from increased safety at sea through lower strike risk. Lowering GHG emissions from the shipping sector will also contribute to wider global climate goals and improve air quality for human health.
This grant will support IFAW's efforts to make the benefits of the Blue Speeds campaign a reality—reducing whale fatalities associated with ships collisions, underwater noise, GHG emissions, and fuel consumption. A study also found that the socioeconomic benefits for reduced ship speeds in Europe would be in the region of EUR€ 3.4-4.5 billion.
Take action and sign the petition, joining the existing 50,000+ supporters asking the EU to make the ocean quieter and safer for whales here.
ENDS
Notes to editors
€300,000 grant from the Prince Albert II of Monaco Foundation, which will run until 2026, and the finance agreement was signed in January 2023.

Many of Europe's busiest shipping lanes overlap directly with areas where whales are feeding, giving birth, nursing their young or travelling.

Both the number of commercial ships and the speeds at which they can travel are increasing dramatically in our waters.

Ships moving at high speeds create high levels of underwater noise and put whales at high risk of collision, causing unnecessary stress, injury, and death.

The reduction of speed to reduce underwater noise is especially effective for vessels equipped with fixed pitch propellers which is the most common type of propeller for the majority of the world's fleet.

Almost half of all ship categories are already sailing at Blue Speeds, in Europe (e.g., small, and middle-size container ships). Existing measures like the efficiency of global trade chains, the optimization of port logistics and the management of overcapacity are complementary to Blue Speeds and can further increase the economic benefits.
About IFAW (International Fund for Animal Welfare)
IFAW is a global non-profit helping animal and people thrive together. We are experts and everyday people, working across seas, oceans and in more than 40 countries around the world. We rescue, rehabilitate and release animals, and we restore and protect their natural habitats. The problems we're up against are urgent and complicated. To solve them, we match fresh thinking with bold action. We partner with local communities, governments, non-governmental organizations and businesses. Together, we pioneer new and innovative ways to help all species flourish. See how at ifaw.org