Back to the list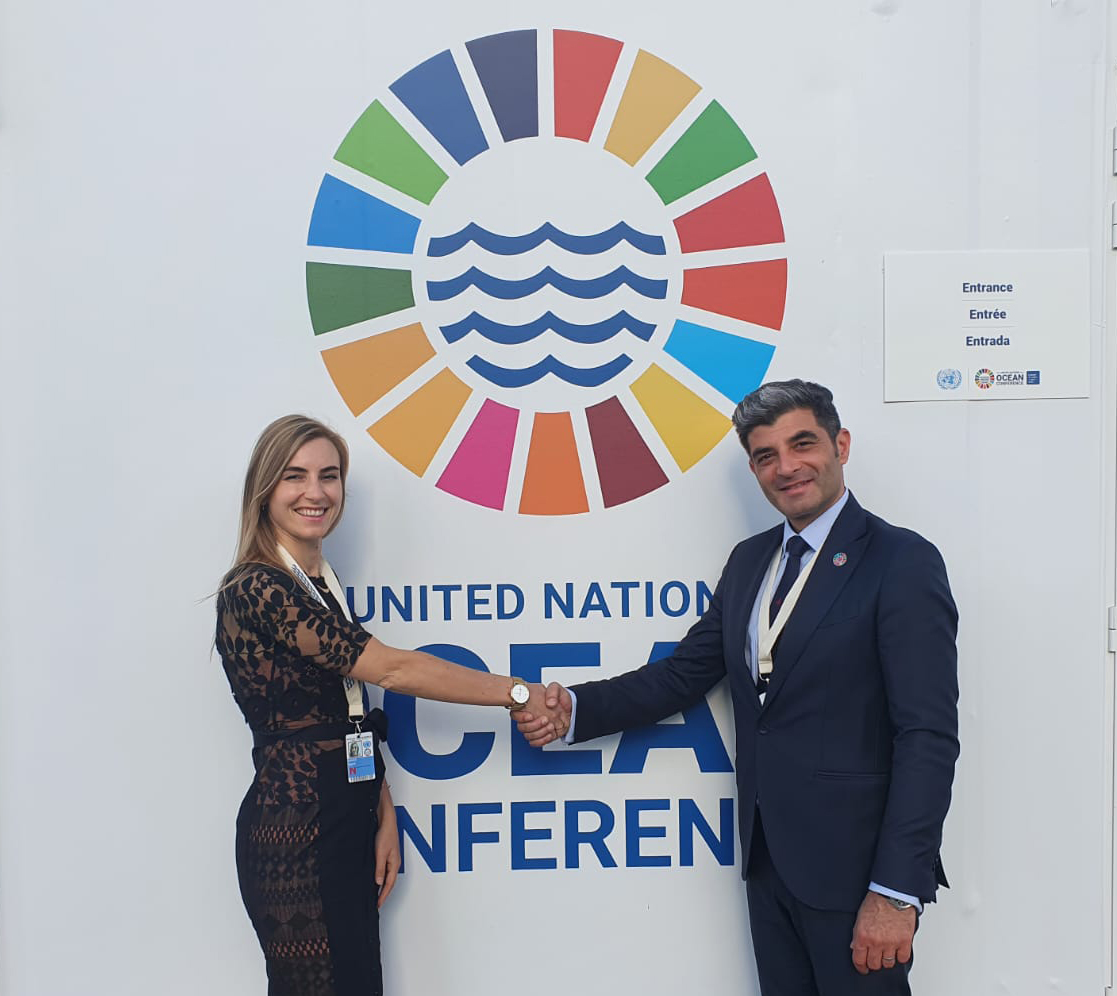 The Prince Albert II of Monaco Foundation Joins the Global Ghost Gear Initiative
Press release
The Prince Albert II of Monaco Foundation announced that it is joining Ocean Conservancy's Global Ghost Gear Initiative® (GGGI). The GGGI is the world's only alliance solely dedicated to solving the problem of abandoned, lost or otherwise discarded fishing gear (ALDFG), also known as "ghost gear."
"It is a pleasure to welcome the Prince Albert II of Monaco Foundation as a partner in the fight to eliminate ghost gear, the most harmful form of marine debris," said Ingrid Giskes, Director of the GGGI at Ocean Conservancy. "With Spain joining the GGGI in April this year, we look forward to working together and expanding our work in the Mediterranean region."
Gear loss occurs wherever fishing takes place, often due to rough weather, snags beneath the surface, and marine traffic accidentally running it over and cutting it loose. In addition to its lethality, it's also among the most prevalent forms of ocean plastic pollution: research indicates that ghost fishing gear makes up 46-70% of all floating macroplastics in ocean gyres by weight, and up to a 30% decline in some fish stocks can be attributed to ghost gear. It has been reported that in the western Mediterranean, ALDFG account for 77% of total number of marine debris items.
Olivier Wenden, Vice President and CEO of the Prince Albert II of Monaco Foundation, stated: "Protecting marine ecosystems and fighting plastic pollution is a major concern for the Foundation, not only in the Mediterranean Basin but also at a global scale. Tackling the issue of ghost gear, which is jeopardizing marine life and the health of our ocean, requires collaborative work if we want to drive effective change. Joining forces with Ocean Conservancy in the framework of the Global Ghost Gear Initiative is a step further in our mission to raise awareness of the problems the Mediterranean Sea is facing and accelerate the development of scalable solutions for the future of the ocean."
About the Global Ghost Gear Initiative
The Global Ghost Gear Initiative (GGGI) is the only cross-sectoral alliance dedicated to solving the problem of abandoned, lost, or otherwise discarded fishing gear (ALDFG) – widely referred to as "ghost gear" – around the world. The GGGI brings together more than 130 stakeholder groups, including 20 national governments as well as representatives from civil society, the private sector, public agencies, academia, intergovernmental organizations, and others from across the fishing industry to tackle ghost gear at a global scale. Since its founding in 2015, the GGGI has worked to implement a wide variety of preventative, mitigative and curative approaches to ghost gear, shaping fisheries management policy and building the evidence base around the prevalence and impact of this threat. In 2017, the GGGI developed the Best Practice Framework for the Management of Fishing Gear, which has been adopted by a range of seafood companies and in national and regional marine litter and fisheries management action plans. The GGGI has made meaningful change on the ground in fishing economies and communities, partnering with local fishers to remove ghost gear in places like the Gulf of Maine, Panama City, and Vanuatu. www.ghostgear.org.
About Ocean Conservancy
Ocean Conservancy is working to protect the ocean from today's greatest global challenges. Together with our partners, we create science-based solutions for a healthy ocean and the wildlife and communities that depend on it. www.oceanconservancy.org