Back to the list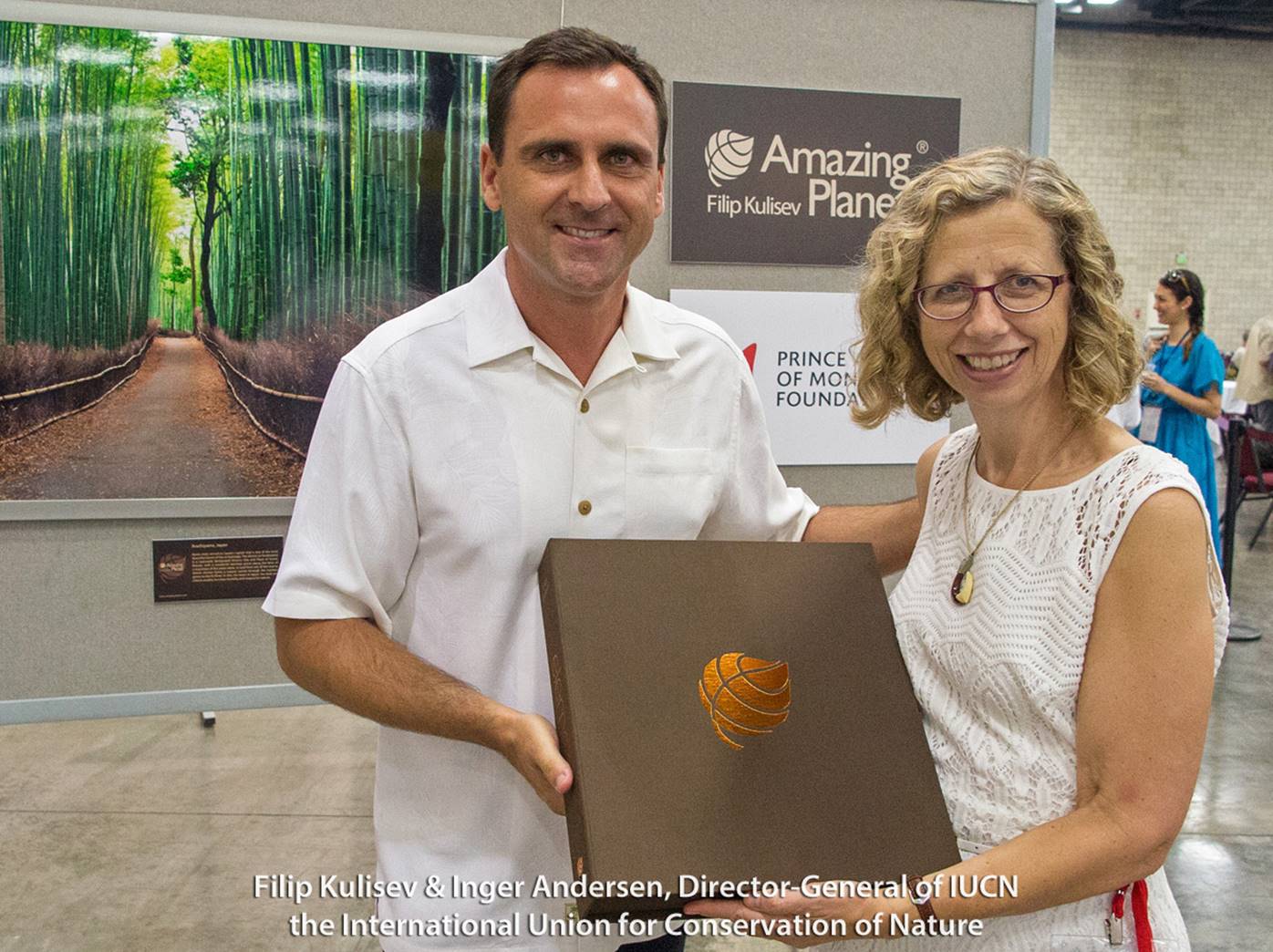 The Prince Albert II of Monaco Foundation organizes an exhibition in Hawaii
Monaco
On the occasion of the International Union for Conservation of Nature (IUCN) World Conservation Congress held in Hawaii from the 1st to the 10th of September, an exhibition is organized for the Congress participants by the Prince Albert II of Monaco Foundation.
The exhibition of the photographer and explorer Filip Kulisev entitled "Amazing Planet" presents pictures taken all around the world to raise public awareness on environmental issues. The artist shows that despite human activities growing everywhere, protected places on our planet can still be found and we must protect them for future generations. "I'm glad that I can show my work at the highest level in terms of nature protection around the world. Our planet is currently at a crossroads. Through my work I strive to make people realize the kind of beauty that we could lose forever if we don't take action to protect nature" said Filip Kulisev at the exhibition.
H.E. Bernard Fautrier, Vice-President and CEO of the Prince Albert II of Monaco Foundation, declared: "Through the beauty and purity of his images, Filip Kulisev gives substance to the treasures we too often turn our backs on and that risk to disappear tomorrow if we do not take action now."
The opening ceremony of the exhibition on the 4th of September was attended by the Director General of the IUCN Mrs Inger Andersen and the former president of the Republic of Kiribati Mr Anote Tong. On this occasion, the IUCN and the Prince Albert II of Monaco Foundation signed a convention regarding the support to the works of the Ocean Acidification international Reference User Group.