Back to the list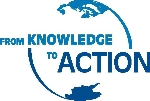 The Prince Albert II of Monaco Foundation participates in the International Polar Year 2012 Conference
Canada
The International Polar Year 2012 conference (IPY2012), From knowledge to action, welcomed more than 2000 people in Montreal from April 22ndto 27th, event to which the Canadian branch of the Prince Albert II of Monaco Foundation attended.
Aimed at raising the international community's awareness of polar regions and the associated environmental, social and economic issues, this conference allowed to present the recent scientific conclusions and to contribute to the elaboration of concrete action programs for the coming years. The event brought together numerous specialists from the Arctic and Antarctica, decision-makers and political analysts and participants from various sectors: universities, industry, non-governmental organizations, education, arctic communities and populations from circumpolar regions.
Amongst the lecturers was Doctor Gro Harlem Brundtland, who during her opening speech reminded attendees of the importance of acting on global warming, whose negative consequences on polar regions no longer need to be proved. The other themes raised during the week's conference included adaptation to climate change, biodiversity and ecosystem services, ocean acidification, and health of communities. Participants also focused on topics such as the future of polar sciences, transport, petrol and gas exploitation, mining, infrastructure, and fishing.
IPY2012 counted amongst its lecturers Dr. Olav Orheim, member of the Prince Albert II of Monaco's Scientific and Technical Committee, and a specialist of polar regions. Also present was Geoff Green, founder of Students on ice, which organizes and facilitates educational expeditions in Antarctica and the Arctic for young scholars from around the world. This project, supported for the last 2 years by the Prince Albert II of Monaco Foundation, was the subject of an exhibition stand and was presented to the public by young participants.