Back to the list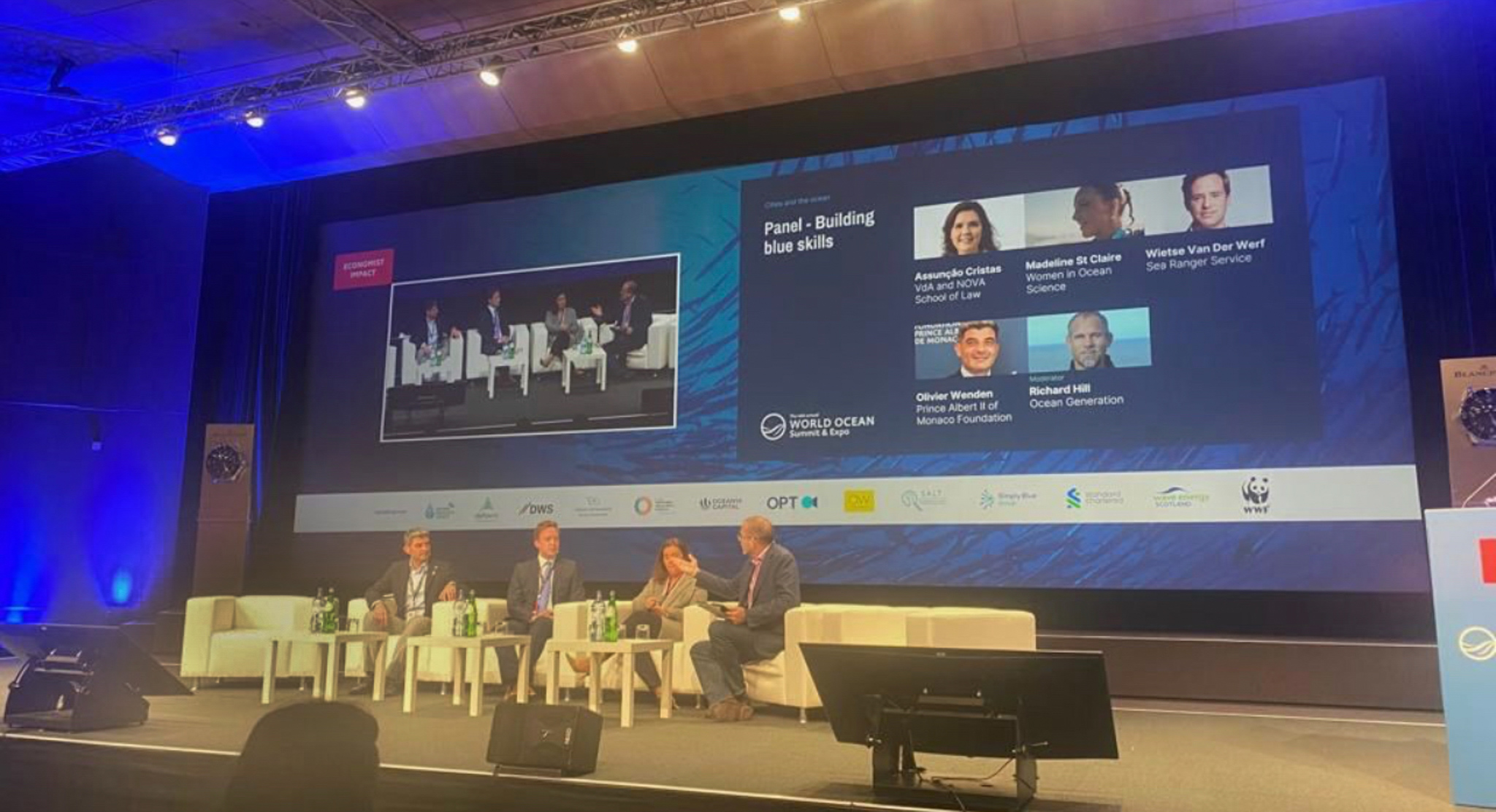 The Prince Albert II of Monaco Foundation Participates in the 10th edition of The Economist's World Ocean Summit 2023
Events
Press release
The Prince Albert II of Monaco Foundation, represented by its CEO and Vice-President Mr Olivier Wenden, participated in the 10th annual World Ocean Summit organised by The Economist, in Lisbon, Portugal, from February 27th to March 1st.
During the summit, Olivier Wenden was invited to participate in two panels to discuss the development of blue-nature-based solutions to address global climate and biodiversity challenges and building blue skills. The panels focused on understanding how credible blue-nature-based solutions are being developed, why it is important to develop coastal ecosystems to protect biodiversity and for carbon offsetting, and how city leaders can prepare their workforce with the new blue economy skill sets.
"Blue economy is not just another sector of the economy but a new approach to the economy. It is privileging protection and regeneration of the marine environment together with the sustainable use of resources and requires an integration of a conservation and sustainable approach, which is now being reinforced by the Global Biodiversity Framework (GBF). As such, private foundations like the Prince Albert II of Monaco Foundation play a key role in the preparation for a blue economy approach: as a bridge between civil society and public/private actors, between science and businesses, as an advocate and a facilitator that prepares leaders and emerging talents to blue economy skills." declared Olivier Wenden at the Building Blue Skills panel.
On this occasion, Mr Wenden also introduced the Foundation's Re.Generation initiative – an innovative approach to blue skills dedicated to future leaders under 35 years old from diverse backgrounds (science, business schools, artists, activists, etc.), which first campus will be launched in Monaco in July 2023.
The World Ocean Summit is an annual global event bringing together the widest cross-section of the ocean community from business and finance to governments, national and international policy-makers, civil society and academia. The summit is designed to inspire bold thinking and new partnerships, and to trigger effective action to develop a sustainable ocean economy. It aims to change the way business is done in the ocean.