Back to the list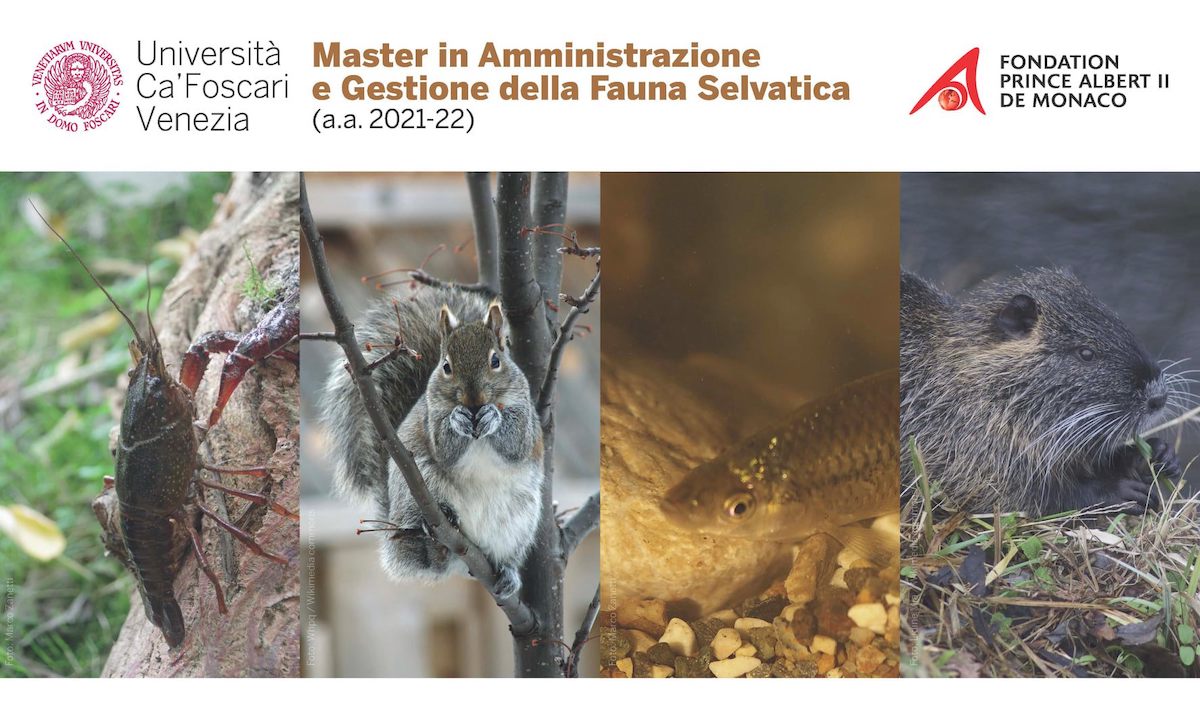 The Prince Albert II of Monaco Foundation - Roma Ets awarded Scholarships for the Master's Course in Wildlife Management and Administration at the Ca' Foscari University in Venice
Press release
Italy
The Prince Albert II de Monaco Roma E.T.S. Foundation and the Ca' Foscari Master's Degree Course have established a partnership based on common interests in wildlife.
The Prince Albert II de Monaco Foundation works at an international level for the protection of the environment and the promotion of sustainable development. In this context, the Foundation is highly committed to the protection of wild animals as an essential component of the environment.
The Master's Degree in Wildlife Management and Administration trains technicians to tackle wildlife management problems with the necessary skills in biology, law, economics and ethics, and carries out research in these fields.
The reasons for and expectations of the collaboration between the Master's degree course and the Foundation were outlined at the major national conference on Allocrine Fauna on 14 January 2022, which was attended in person and remotely by around 400 people.
As part of this collaboration, the Prince Albert II de Monaco Roma E.T.S. Foundation has made available two scholarships in the amount of € 3,800.00 each, to cover the full cost of enrolment in the Master for the academic year 2021/22.
After careful consideration of the applications, the Fondation Prince Albert II de Monaco Roma E.T.S. awarded the scholarships to:
D'Eligio Federica
De Vincentis Osvaldo
The Foundation would like to congratulate all the candidates who, for what they have expressed in their motivational letters and for the quality of their curricula,
have made the process of awarding the scholarships very complex.
The Foundation hopes that the winners, strengthened by the skills they have acquired through the Master's course, which will start on 11 February 2022, will make a dynamic commitment to environmental protection.
The ceremony to award the scholarships to the winners took place electronically on 8 February 2022 in the presence of
Mr Marco Colasanti, President of the Prince Albert II de Monaco Foundation in Italy
Mr Emmanuel Calça, Financial Director of the Prince Albert II Foundation of Monaco
Ms Hélène Onoforo Sanaia Head of Projects Fondation Prince Albert II de Monaco
Prof. Marco Olivi, Masters Director
Dr. Roberta Agnoletto, Master Course Coordinator