Back to the list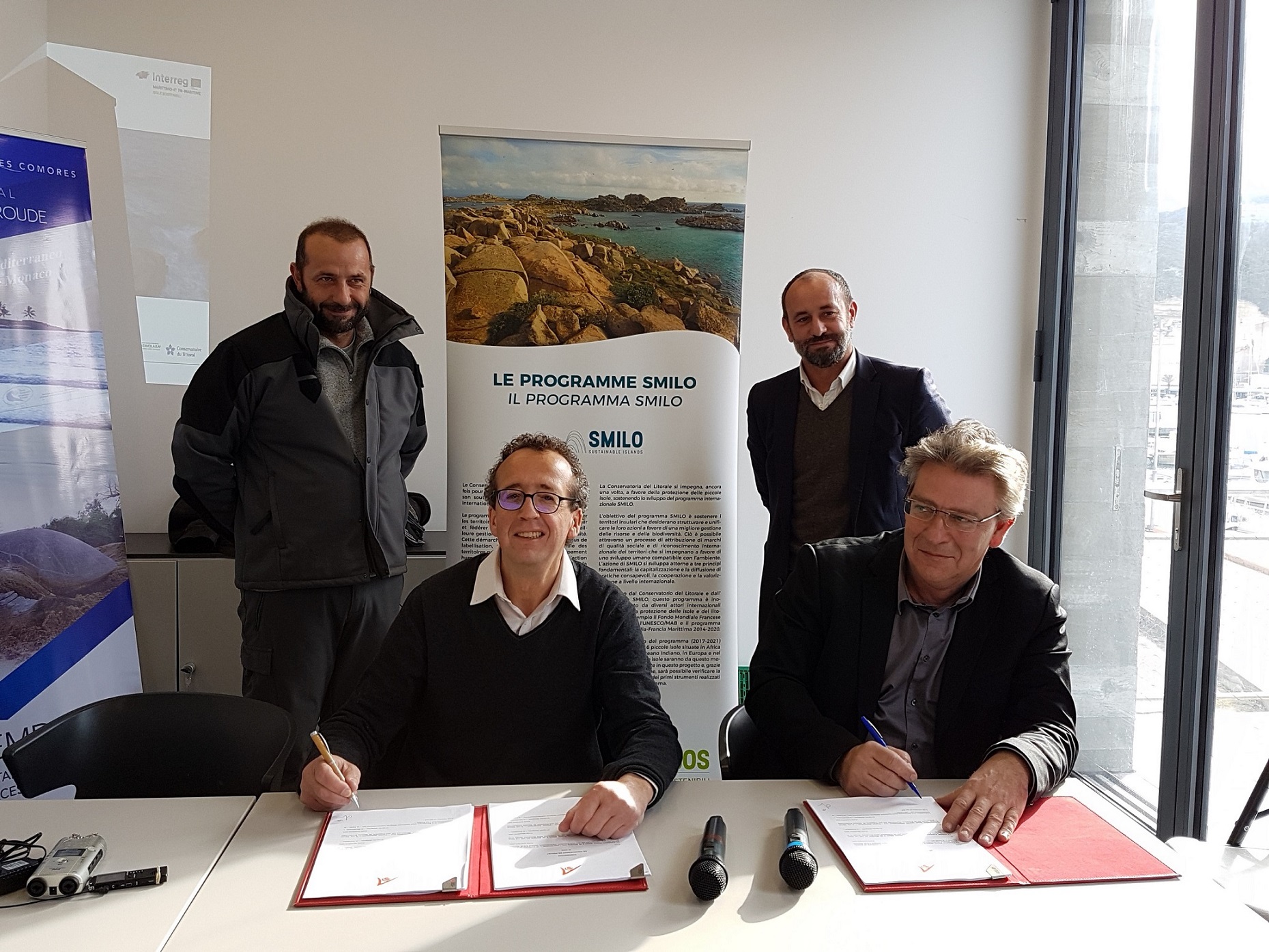 The Prince Albert II of Monaco Foundation signed a financial agreement with SMILO on Thursday the 1st of February 2018 in Bonifacio
Monaco
In 2014, the Conservatoire du Littoral launched an international initiative for sustainable islands aiming at promoting the best balance between human development and island preservation. Five small Mediterranean islands (the Levant island and the Lavezzi islands (France), the Tavolara island (Italy), the Kerkennah island (Tunisia), the Sazani island (Albania)) committed to this initiative now led by the Small Islands Organisation (SMILO).
The project entitled "Innovative and sustainable waste management in Mediterranean small islands as part of the sustainable island SMILO label" is part of this international initiative. The project consists in promoting and providing concrete support for the implementation of good waste management practice in these small islands. Already involved in the initiative Beyond Plastic Med on the plastic waste thematic, the Prince Albert II of Monaco Foundation committed to support this project. The financial agreement was signed in Bonifacio on the 1st of February on the occasion of the workshop "waste management in small islands" under the auspices of the Office Environmental de Corse.
During the workshop, the Prince Albert II of Monaco Foundation presented the Beyond Plastic Med initiative and initiated collaboration ideas with the SMILO.
From right to left: Maxime Prodromidès, President of SMILO and Philippe Mondielli, Scientific director of the Prince Albert II of Monaco Foundation. In the background, Fabrice Bernard, European and international delegate of the conservatoire du littoral and Jean-Michel Culioli, supervisor of the scientific monitoring in the Office de l'Environnement de Corse.
The Foundation committed to supporting the thematic of waste management in small islands. A financial agreement was signed with SMILO (Small Islands organisation) to provide concrete support for the implementation of good waste management practice in these small islands