Back to the list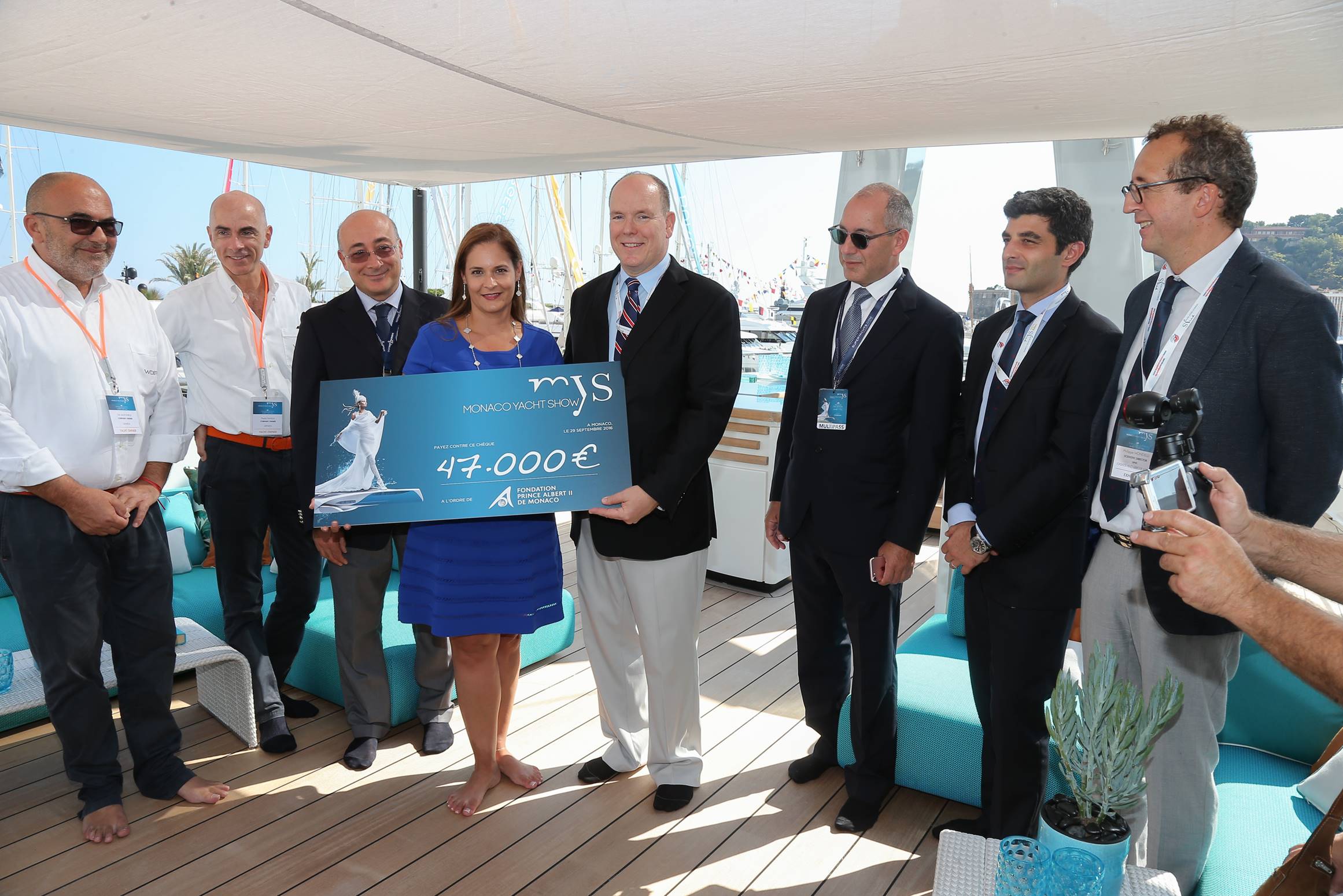 The Prince Albert II of Monaco Foundation supported by the Monaco Yacht Show (MYS) for its commitment to combat deforestation
Monaco
During his official visit to the 2016 Monaco Yacht Show (MYS) on 29th September 2016, HSH Prince Albert II of Monaco received a 47 000€ cheque presented by Gaëlle Tallarida, Director General of MYS and Stephen A. Carter, CEO of Informa Group, for his Foundation.These two organisers and the MYS have been supporting the Foundation's action to combat deforestation and its Wood Forever Pact programme for the past six years.
In 2010, the Prince Albert II of Monaco Foundation launched the Wood Forever Pact with the aim of helping yacht builders with an approach to use timber harvested from sustainably managed forests. Over the years, the programme has developed and opened up to professions linked to the yachting world that use or advocate wood such as designers, furniture manufacturers and timber suppliers, with the aim of setting up a network.
Created in 1991, The Monaco Yacht Show is the annual major meeting in the world of the big sailing (34000 participants).
The MYS is partner of the Foundation Prince Albert II of Monaco which leads awareness-raising activities with the professionals of the Yachting.
This program addresses at the same time shipyards, owners of yachts and designers, to help the manufacturers use some wood resulting from forests managed durably.
This year, the Foundation published a guide "Eco-Friendly" of best practice, aimed at all the professionals of the yachting, which was distributed in MYS 2016.
The brochure lists various runways of improvement to protect the environment: management of plastic waste, waste water (at the moment, 70 % of waste water rejected in the Mediterranean Sea are not treated, decrease of the consumption of fuel oil and gaz emissions, techniques of ecological anchorage and use of sustainable materials for the construction of ships. HSH the Prince Albert II then visited the restaurant " Le Pataya ", to sign a work of the French Artist, Remi Bertoche who generously proposed to support the Foundaton's initiative through the sale of his artpieces displayed during the MYS 2016.