Back to the list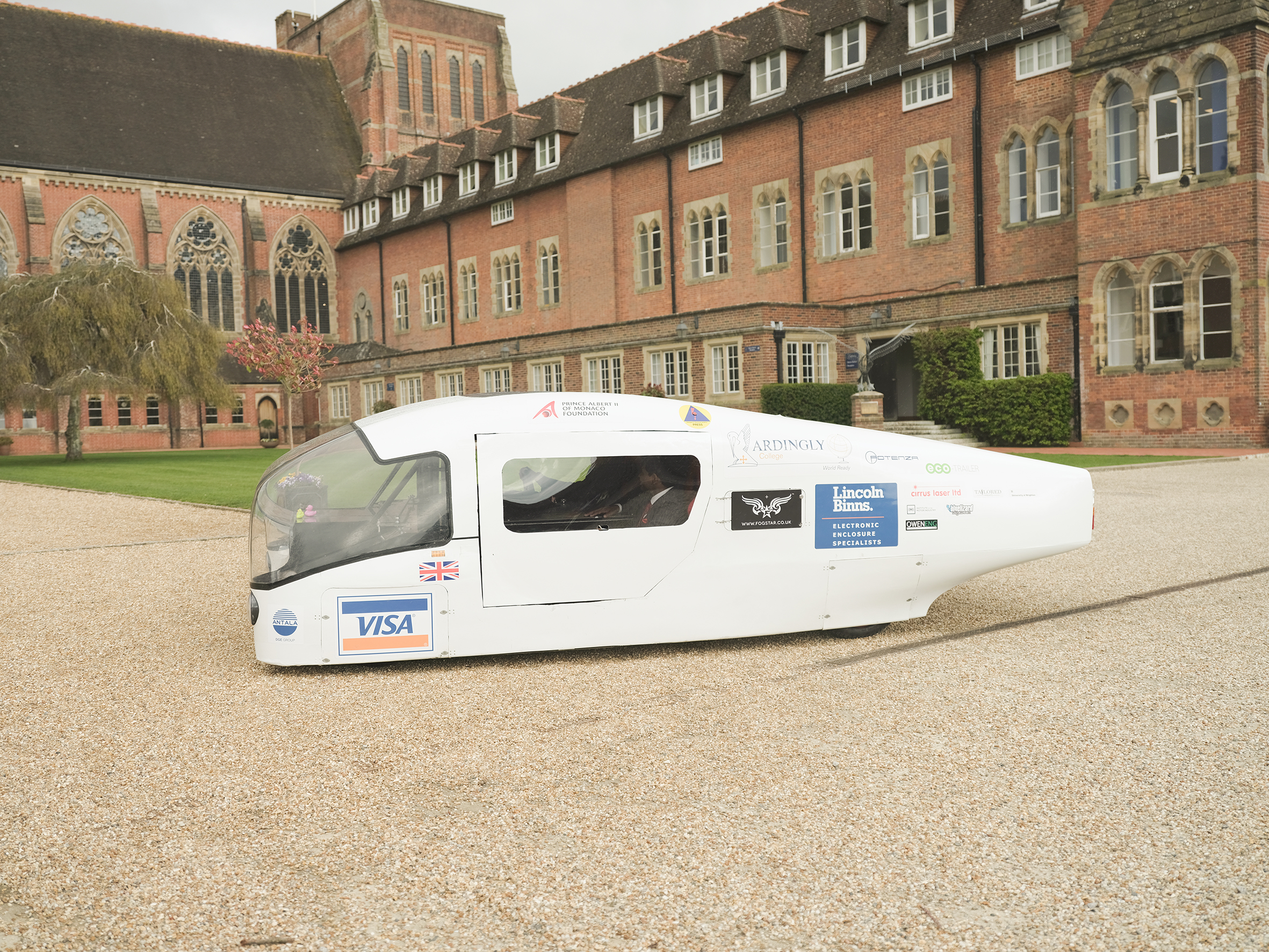 The Solar-Powered Car, Ardingly Solar Car Presented to H.S.H. Prince Albert II of Monaco
Monaco
On Thursday 4 April 2019, H.S.H. Prince Albert II of Monaco visited the British College of Ardingly where he was welcomed by Dr. Andrew Spiers, Head of the Solar Car project and Ms. Marie De Jouffroy D'Abbans, head of the project's external relations. Accompanied by H.E. Mr. Bernard Fautrier, Minister Plenipotentiary and Vice-Chair of the Prince Albert II of Monaco Foundation, as well as H.E. Madam Evelyne Genta, Ambassador of Monaco to the United Kingdom and Chair of the Foundation's English branch, H.S.H. the Sovereign Prince, found out about the solar-powered car developed by the Ardingly Solar Car division, specially designed to take part in the Bridgestone World Challenge 2019 which will take place in Australia in the autumn. The vehicle, classified as a Cruiser, benefits from sponsorship by the Prince Albert II of Monaco Foundation, which is very committed to promoting environmentally friendly transport and renewable energies.
The Ardingly Solar Car project team was the first team from a European college to design, build and drive a solar-powered vehicle. In 2015 the vehicle covered a distance of 3,020 km between Darwin and Adelaide in Australia on the Bridgestone World Solar Challenge 2015, coming in 6th out of 13 participants. The result of three years of work for 80 students from 11 to 18 years who had been involved in this adventure. Under Dr. Andrew Spiers' direction, a new has been prepared by students, with a view to the forthcoming Challenge 2019. The ambitions this innovative technological project carries are many. At the same time introducing students to the industrial world as well as the research world, developing their skills, encouraging design of innovative products suitable for the market and, finally, being a bridge between their studies and future careers. Ambitious objectives which meet the values of Ardingly College to encourage students to become citizens of the world, illustrating their active commitment in the face of global problems, including environmental issues.
H.S.H. Prince Albert II of Monaco congratulated the students and teams of the Ardingly Solar Car for meeting this technological challenge. "This vehicle is the symbol of the youth which has brought it to this point, and the necessity - for these young people, of course, as well as for us - to see them address environmental issues. (…) I want to thank you for lucidly confronting the disturbing things of our world, with the serious dangers which threaten us. And I want to thank you for grasping the inspiring things of our world, with the immense potential of innovation which is opening before us. For all these reasons, I was keen to have my Foundation support this project. "
After a visit to the University, H.S.H. the Sovereign Prince accompanied by the Monegasque delegation attended a charitable dinner in London, organised by the Scott Polar Institute, of which He is a patron.