Back to the list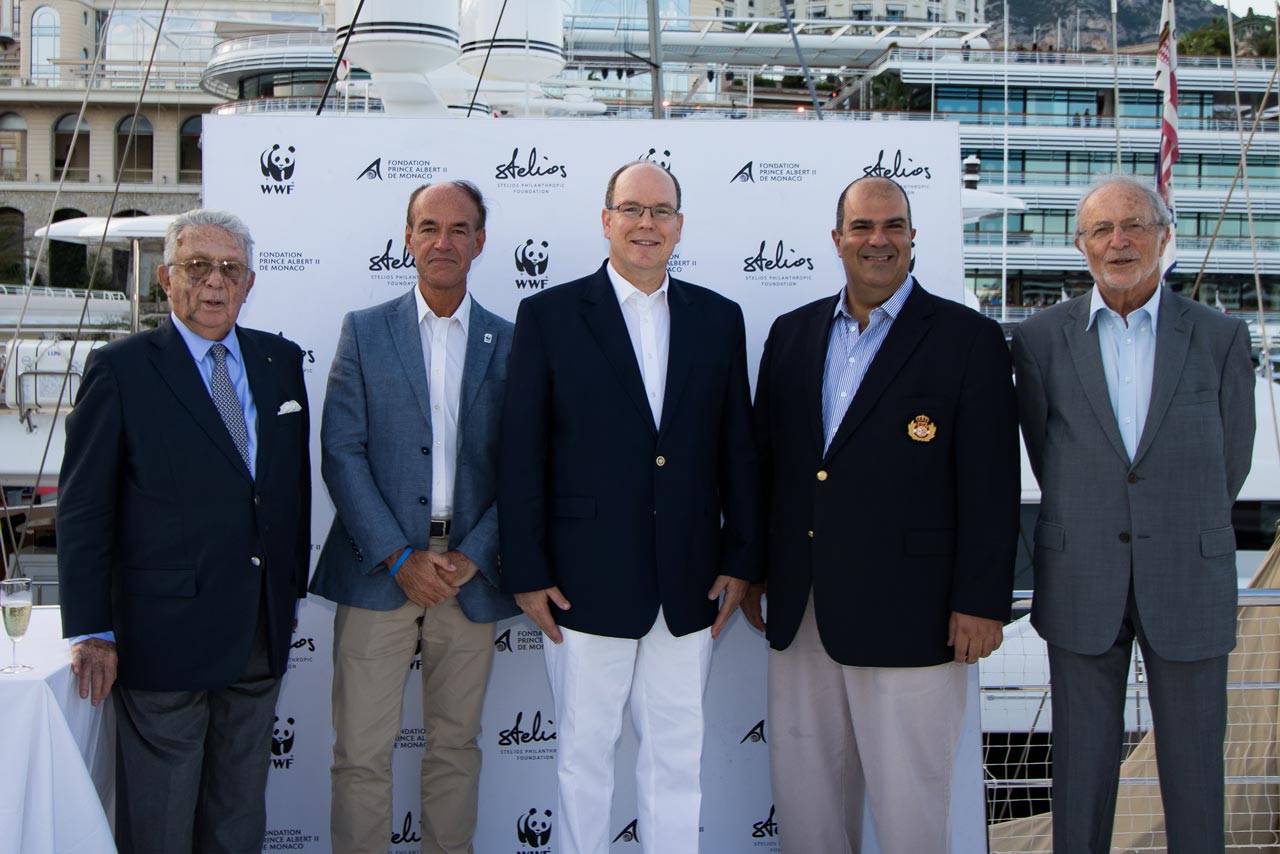 The Stelios Philanthropic Foundation, WWF International, the Prince Albert II of Monaco Foundation, and the Fondation Segré unite to preserve the Mediterranean Monk Seal
Monaco
The annual fundraising event organized by Stelios Philanthropic Foundation, in partnership with WWF International and the Prince Albert II of Monaco Foundation, was held on July 23 in support of a mutual objective: the preservation of the Mediterranean Monk Seal. At this summer event, the guests themselves were invited to become the guardians of this endangered species.
Thanks to their support and the contribution of the Stelios Foundation, 120 000 euros have been raised for this conservation project.
Emblematic species of the Mediterranean, the monk seal has become one of the most threatened mammals in the world. Uncontrollably hunted for more than a century and displaced from their natural habitat due to the urbanization of coasts, the monk seal population has been declining since the 1950s. The small Greek island Gyaros, formerly the location of a military prison, has become a natural paradise for monk seals, who have established a colony there. Unfortunately, with the departure of the military, their indirect protection has disappeared, leaving the colony vulnerable and causing the population to plummet to just 70 individuals.
Thanks to the support of the Prince Albert II of Monaco Foundation, Fondation Segré, and the European Commission, the monk seal conservation initiatives, brought into effect in 2013 by WWF and its partners, have already begun to bear their fruits. The conservation project which hoped to establish a Marine Protected Area (MPA) around the island of Gyaros, thus regulating fishing activities and protecting natural seal habitats, has achieved promising results:
45 newborns have been recorded, indicating an encouraging rise of reproduction rates
More than 1000 artificial shelters, installed to secure prey hunted by the monk seal, has augmented the octopus population density.
The creation of a consortium comprised of 15 partners allows for the co-management and supervision of the MPA.
Training sessions have raised the awareness of fisherman on nearby islands, promoting durable fishing practices and long-term management of the MPA.
The participatory species conservation project was highlighted as an example and can be applied to other MPAs in the future.
Today, the project reaches a new stage in developing an innovative remote surveillance system for the monk seal, in hopes of preventing habitat destruction as a result of illegal activity. Radar, long-range infrared cameras, telecommunication systems, and a control center have been implemented by project partners, port authorities, and local fishing associations.
In order to ensure long term success of this species conservation project, it is essential that neighboring communities take control of the MPA and are able to generate revenue while preserving the wealth of Greek waters through the development of new economic activities. The protection of the monk seal is thus not only an environmental issue, but a social and economic issue as well.