Back to the list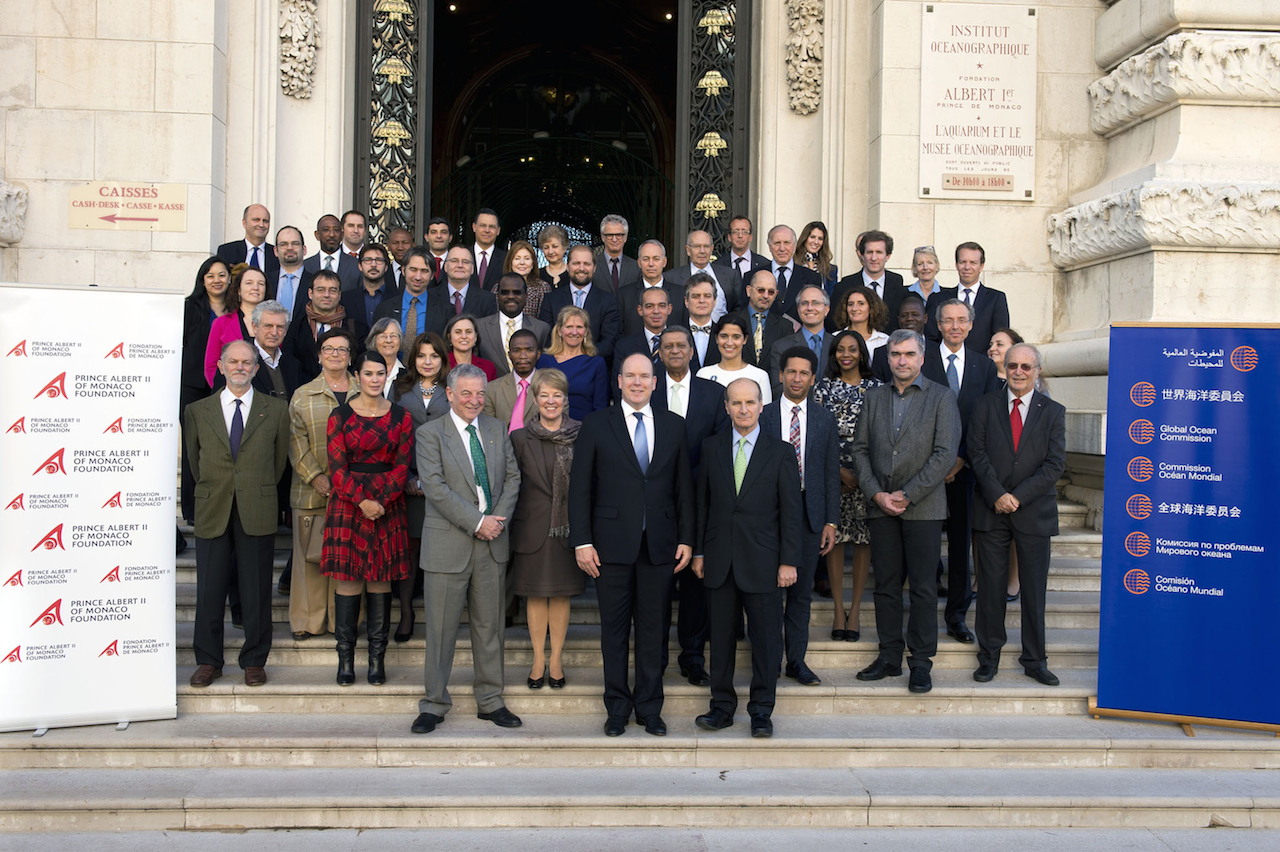 Throwing a Lifeline for the High Seas
Monaco
Recently at the United Nations in New York, countries laid the ground work for a major shift in how we manage our relationship with the ocean. It's an important moment that comes at a critical hour for conservation.
After almost a decade of dialogue, workshops, and speeches, a resolution is about to be tabled at the General Assembly to begin negotiating a new agreement that would be the first of its kind; one that protects biodiversity in ocean areas beyond national jurisdiction, known as the high seas. This region, covering about 45% of the surface of the earth and 64% of the ocean, is an incubator of wondrously diverse marine life and its health is integral to the viability of entire economies and the health of our planet.
But while the high seas cover nearly half the planet, less than one percent is protected to any meaningful degree. Compare that to the land, where about 13 percent is protected around the world.
Unlike conservation efforts on terra firma, which typically take place within the boundaries of one country, protecting the open ocean is made difficult by the diverse interests involved, including fishing and mineral extraction. There is also no legal framework in place for creating similar protections to those on land.
Left unchecked, the exploitation of marine resources can lead to serious damage to complex ecosystems and the lifeline they provide us. While individual activities have some amount of regulation -- regional management bodies will look after migratory-fish populations, for example -- these rules are implemented piecemeal.
The world benefits tremendously from the high seas and protecting the ocean is an investment. We can even track the returns. According to a study published by the Global Ocean Commission, the climate-change-mitigating effects of carbon storage in the ocean is in the range of US$74 billion and US$222 billion dollars a year. And as ocean waters warm, creating networks of marine reserves can help alleviate the damage done by pollution and acidification.
Securing the health of the diversity of life in the high seas is also about food security, as the great ocean currents carry nutrients to coastal waters that keep them productive, particularly for developing-country waters.
Designating large swaths of the ocean as "regeneration zones" isn't just an idea that sounds good. It is scientifically proven to have significant environmental benefits. A collection of peer-reviewed studies show that these marine reserves -- like national parks on land -- are a critical tool to safeguard biodiversity and protect natural habitats, increase species abundance and support ecological resilience against inevitable environmental changes. With healthier habitats and more species, the ocean's capacity to absorb more CO2 and maintain its oxygen production function also improves.
This is the first time world leaders have committed to find a way to protect entire marine ecosystems rather than further exploit the resources they provide. As pioneer ocean explorer and director of Monaco's Oceanographic Museum for more than 30 years, Jacques-Yves Cousteau once remarked, "For most of history, man has had to fight nature to survive; in this century (20th) he is beginning to realize that, in order to survive, he must protect it."
We're now in a new century and the reality couldn't be clearer.
A number of the negotiators who participated in the decisive talks at the UN joined me in Monaco last December to discuss how these negotiations should go forward. International negotiations are inherently difficult. This round will most certainly present challenges. After all, the high seas are a common good -- they belong to everyone and no one at the same time. So creating a framework for international stewardship over the management of these important places will take vision and, ultimately, some compromise. Still, successfully navigating this dialogue is possible. It's been done before.
When humanity faces a grave threat, world leaders have worked together to find common ground and identify effective, practical solutions. This time should be no different.
We will all be measured by the state of the planet when we pass it along to the generations that follow. Even the most crowded cities make room for parks. That's because everyone knows the benefits. Protecting wild spaces -- including on the high seas -- allows us to leave a wealth of unspoiled nature for our children.
My great-great grandfather created Monaco's Oceanographic Institute in 1906 to share knowledge about the richness and fragility of the ocean. Today, I am proud to continue that tradition and take leadership action to conserve and protect marine life globally. Monaco stands ready to make rapid progress with other governments from around the world to drive negotiations at the UN to a successful conclusion. We know what needs to be done. We know that we have limited time to do it. Let's work together to achieve a strong agreement that secures the health of the global ocean for generations to come.
This post is part of a series produced by The Huffington Post in partnership withOcean Unite, an initiative to unite and activate powerful voices for ocean-conservation action. The series is being produced to coincide with World Oceans Day (June 8), as part of HuffPost's "What's Working" initiative, putting a spotlight on initiatives around the world that are solutions oriented. To read all the posts in the series, read here.
Copyright ©2015 TheHuffingtonPost.com, Inc.