Back to the list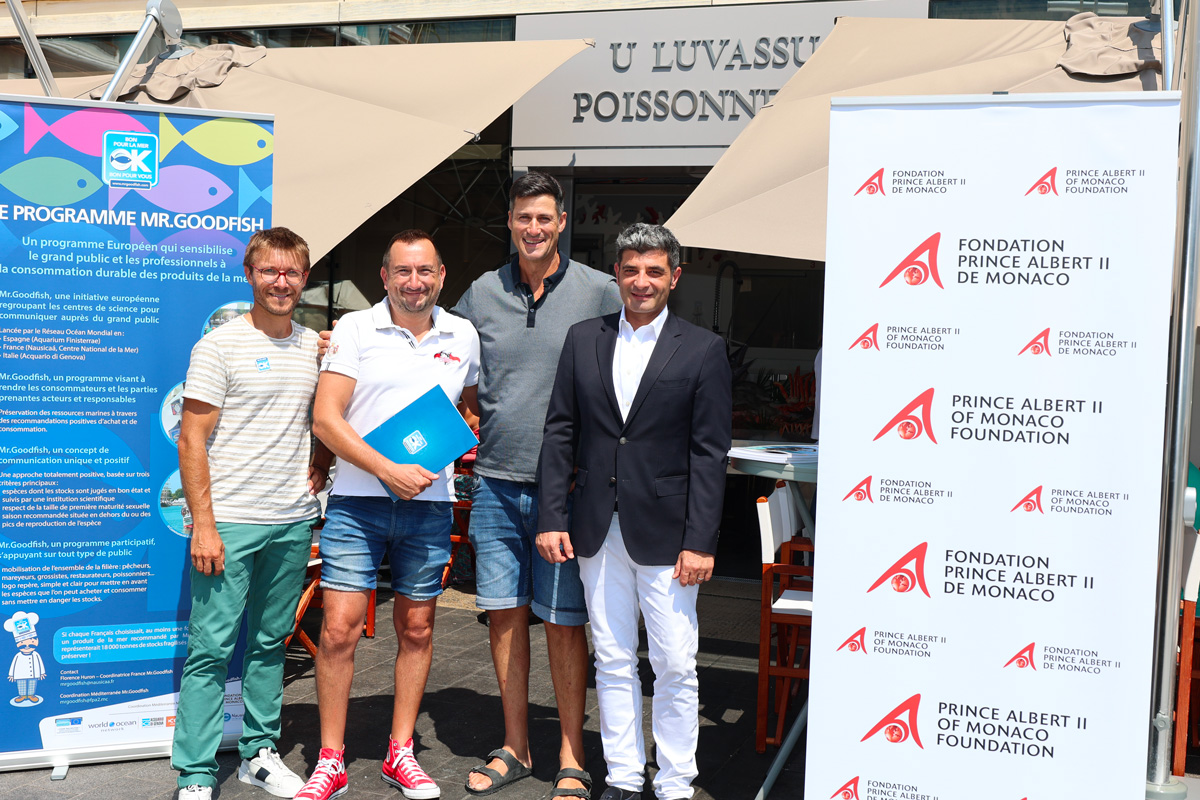 U Luvassu fishmonger committed to the Mr. Goodfish programme
Located on the Quai de l'Hirondelle, the Principality's historic fishmonger U Luvassu is renewing its commitment to Mr. Goodfish in order to promote responsible and rational fishing, taking into account the seasonal nature of fish. Olivier Wenden, Vice-President and CEO of the Prince Albert II of Monaco Foundation, Eric Rinaldi and Sami Ben Slama, co-managers of U Luvassu, ratified the new partnership agreement this summer in the presence of Tom Biscéré, Mr. Goodfish representative for the Mediterranean Sea.
At the helm of U Luvassu are four entrepreneurs who respect the environment and the sea: Sami, Kevin, Steven and Eric. The fishmonger's, which is also a wholesaler, offers tastings on the spot, an opportunity to make customers aware of the artisanal fishing practiced by Eric Rinaldi, the last professional fisherman in Monaco.
Mr. Goodfish

Launched in 2010 by three major European aquariums - Nausicaá, in Boulogne-sur-Mer, France, the Acquario di Genova in Italy and the Finisterrae aquarium in Spain - the Mr. Goodfish programme aims to raise awareness among the entire fishing industry and consumers and to propose simple and positive solutions. If each of us consumed even once a year a species recommended by Mr.Goodfish rather than one that is overexploited, 18,000 tonnes of threatened species could be saved. It is the action of the entire fishing industry and of consumers that will make it possible to safeguard the fishing economy so that we can consume seafood products tomorrow.

Following the example of the Sovereign's and His Government's commitment to saving the bluefin tuna, the Prince Albert II of Monaco Foundation has been involved in sustainable fishing actions for many years. It is in this context that it has been involved in the coordination of the Mr.Goodfish programme for the Mediterranean coast since 2013.