Back to the list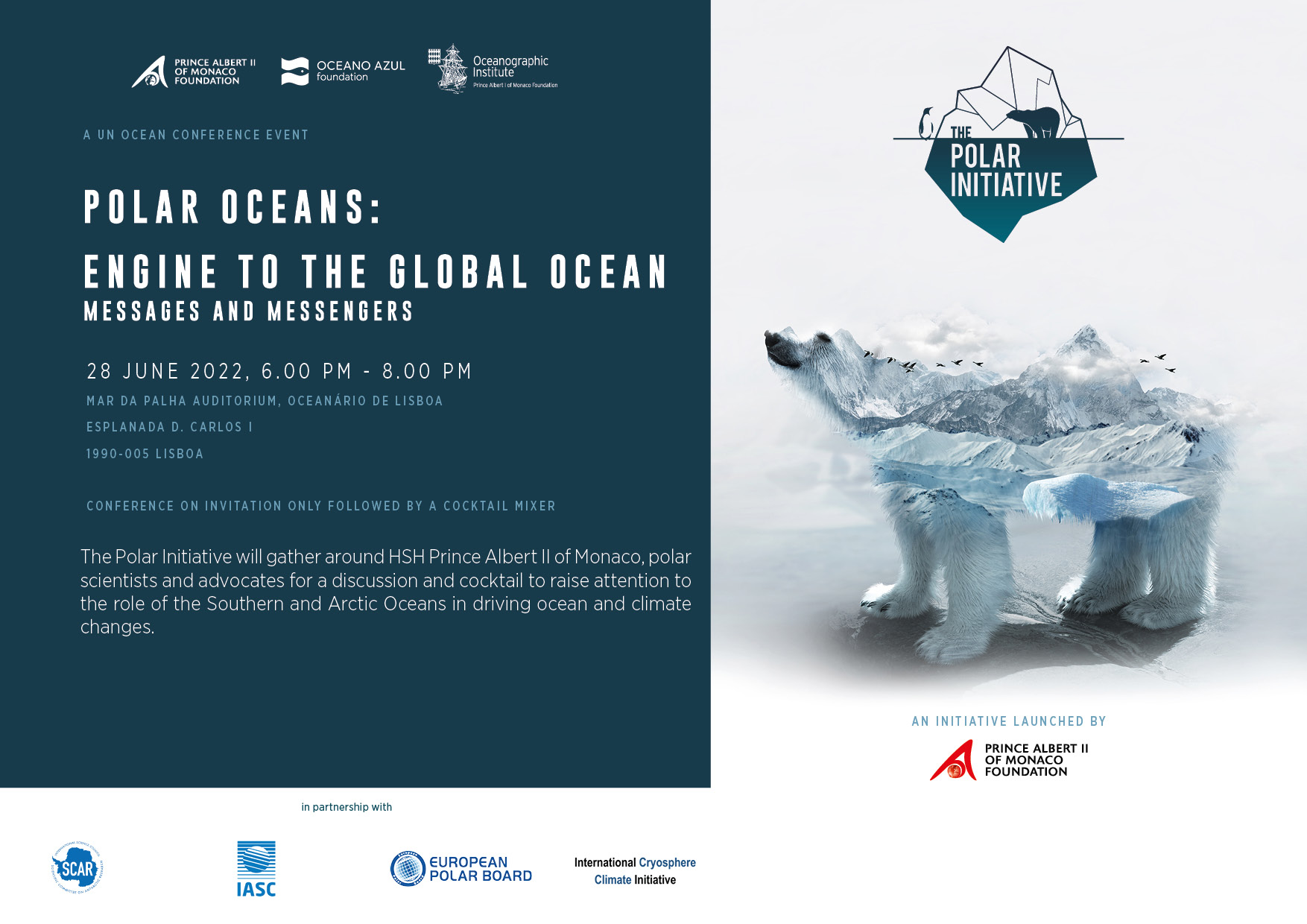 UN Ocean Conference side-event : "Polar Oceans: engine to the global ocean"
Events
Initiative
On the occasion of the UN Ocean Conference in Lisbon,
The Polar Initiative will gather around HSH Prince Albert II of Monaco, on Tuesday June 28, polar scientists and advocates for a discussion and cocktail to raise attention to the role of the Southern and Arctic Oceans in driving ocean and climate changes.
PROGRAMME

WELCOME REMARKS BY MR. JOSÉ SOARES DOS SANTOS

OPENING REMARKS BY HSH PRINCE ALBERT II OF MONACO

S E S S I O N 1 : POLAR OCEANS, THE ENGINE OF THE GLOBAL OCEAN

With interventions from Prof. Mike Meredith, Dr Sian Henley, Dr Florence Colleoni, Prof. Richard Bellerby. Moderation by Dr. Renuka Badhe

S E S S I O N 2 : VOICES FOR THE POLES - BRINGING THE ISSUES TO THE WIDER PUBLIC

With interventions from Dr Tiago Pitta e Cunha, Mr. Robert Calcagno, Mr. Luc Jacquet, Mrs Giulia Foscari. Moderation by Mr. Ashok Adicéam.

CLOSING REMARKS BY HE OLIVIER POIVRE D'ARVOR, French Ambassador for the Poles and Maritime Affairs
This on invitation-only conference will be followed by a cocktail mixer.
Location :
Oceanário de Lisboa – Auditorium "Mar da Palha"
Mar da Palha Auditorium Oceanário de Lisboa Esplanada D. Carlos
1990-005 Lisbon - Portugal
Programme of the conference