Back to the list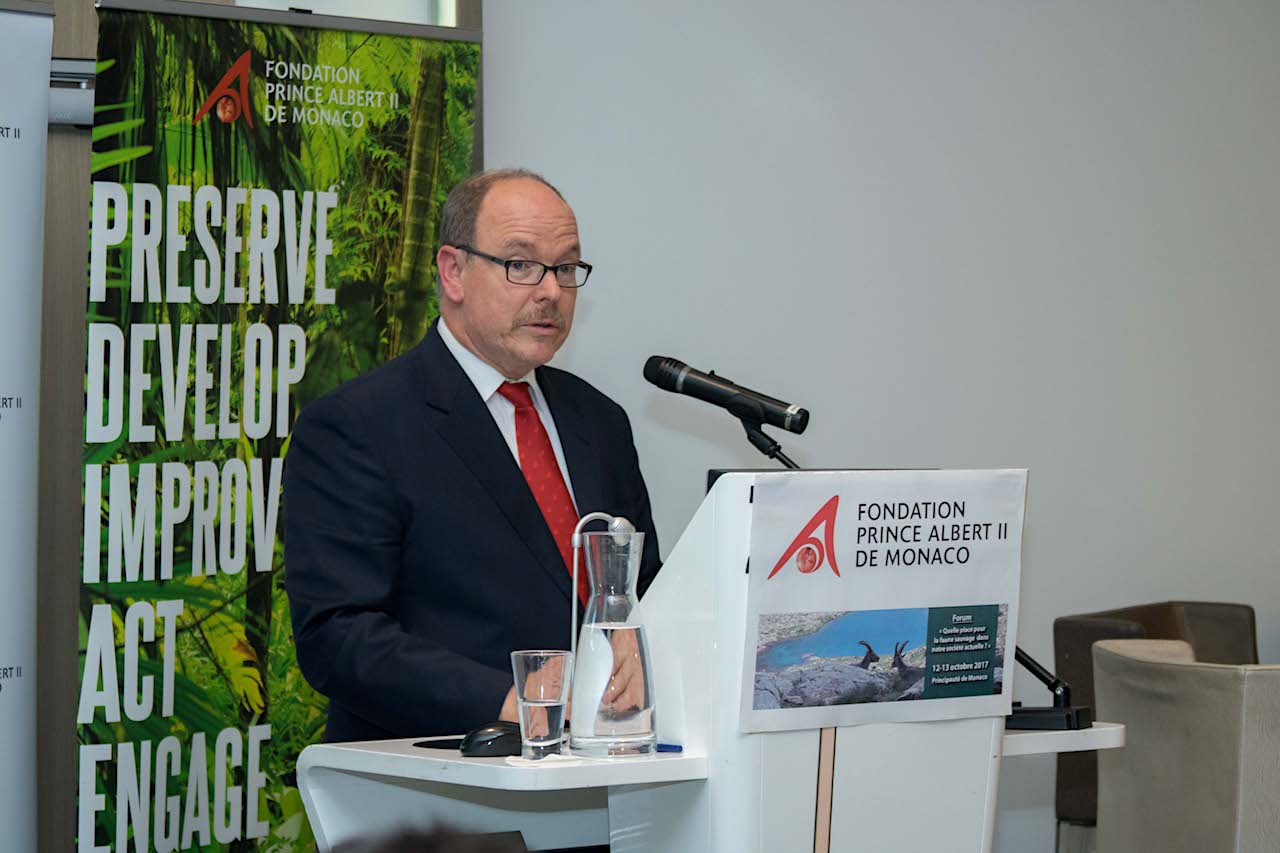 « What place does wildlife have in today's society? » was the title of the Forum organised by the Prince Albert II of Monaco Foundation, on 12 and 13 October 2017
Monaco
The Foundation promotes responsible practices and concrete solutions for the sustainable development of our society. Through engaging primarily with populations and government authorities, it supports innovative initiatives in favour of the preservation of biodiversity and the recognition of the impact of human activities on the natural environment.

As part of this process of promotion and support of outstanding initiatives, the Foundation organised a conference, on 12 and 13 October, devoted to the study of the "great world of wildlife" in territorial management.

October 12, a day dedicated to sharing practices and experiences and identifying avenues towards workable solutions, was introduced by Stéphane Le Foll, former French Minister for Agriculture, Agri-Food and Forestry and parliamentary representative for La Sarthe.

The second day of the Forum was dedicated to a synthesis of possible solutions and the presentation of the latter in the form of a roadmap. A round table was organised around the theme of "Taking account of wildlife in territorial management". Those present included Laurent Scheyer, assistant director of Mercantour National Park, Loic Dombreval, parliamentary representative of the 2nd District of the Alpes Maritimes department, Allain Bougrain Dubourg, president of the Birds Protection League (LPO), member of the Economic Social and Environmental Council (ESEC), Emmanuel Desclaux, palaeontologist, and Guillaume Sainteny, lecturer at AgroParisTech and member of the Scientific and Technical Committee of the Prince Albert II of Monaco Foundation.

The Forum was attended by interested parties on the ground (Nature Reserves, business sectors within agriculture and tourism), scientists, representatives of institutions involved with this subject, representatives of national and local organisations, and other territorial stakeholders (professionals working in land development, agriculture, recreation).

"This conference was aimed at highlighting the good practices and valuable experiences of many experts from different territories, promoting discussion and the sharing of results, and also developing avenues and strategic and technical recommendations," explained His Excellency Mr Bernard Fautrier, Vice President of the Prince Albert II of Monaco Foundation.

The Sovereign Prince, who took part in the concluding session of the forum, stressed that "(...) even though wildlife obeys its own rules, we must monitor it carefully. Firstly, because it has a symbolic value that we cannot ignore. Drawing the world's attention to the situation of particular species, special as they are, helps create much-needed awareness. Secondly, because wildlife is important in that it demonstrates in very concrete terms the conflicts and contradictions arising from the continual expansion of human activities."