Back to the list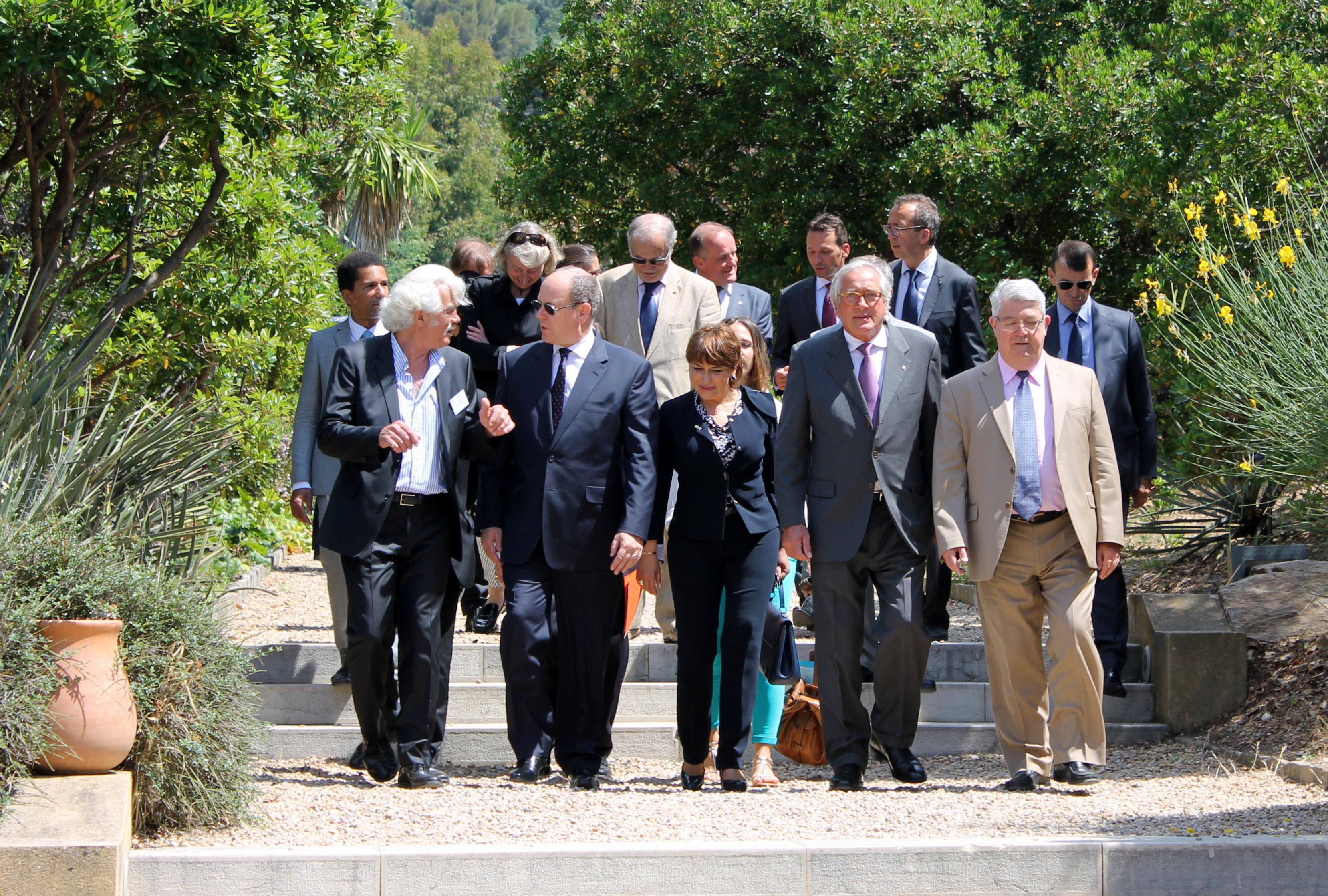 World Oceans Day
Monaco
On the World Oceans Day, Prince Albert II of Monaco Foundation, the French Global Environment Fund (FFEM) and Tara Expeditions organised at the Domaine du Rayol, a botanical garden in the south of France, a scientific conference on "The role of marine and coastal ecosystems in climate regulation".
H.S.H Prince Albert II of Monaco and Mrs Hakima El Haite, Minister Delegate in Charge of Environment of Morocco and special envoy of the Kingdom of Morocco for COP22, great climate defender, reminded at the opening of the conference, the necessity to take ambitious decisions to protect oceans and the significant role of oceans in climate regulation.
Numerous famous people also attended the conference: French delegate to the Sea and Littoral in the Ecology, Sustainable Development and Energy ministry Catherine Chabaud; French ambassador of the Oceans Serge Ségura; French Ambassador for the Environment Xavier Sticker; Vice-president of PACA Region Maud Fontenoy; Deputy from Var Philippe Vitel and Var Prefect Pierre Soubelet.
The conference took place in the idyllic setting of the Domaine du Rayol, property of the Conservatoire du Littoral (Littoral Conservatory). The main theme was divided in three subjects: "The role of the plankton in climate regulation", "Coastal ecosystems, resilience and impact mitigation" or "From science to government policies".
Participants also focused on the two-year-mobilization from IPCC (Intergovernmental Panel on Climate Change) to approve the proposal of Monaco to prepare a special report on Oceans and on the next steps in the report writing.
Participants also attended the opening of the exhibition entitled "OCEAN, climate regulator", in presence of the artist Céline Bricard.
The key moment of the day was the Call for micro-initiative to fight plastic pollution launched after a countdown. This action is part of the Task Force BeMed animated by Prince Albert II Foundation and its partners: Tara Expéditions, Surfrider Foundation, Mava Foundation, and IUCN. The aim of the Call for micro-initiative is to financially support NGOs, local authorities or small firms and to implement a network of Mediterranean actors committed in the fight of plastic pollution. For more information on this call, please visit the BeMed website: