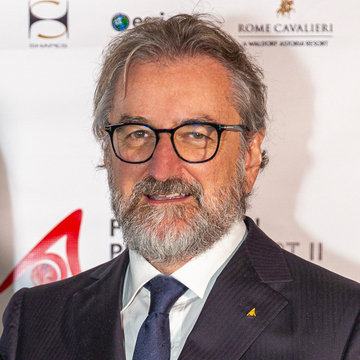 Mr Marco Colasanti
President
An internationally renowned entrepreneur and designer, he bases his design choices on the complete sustainability of the project.
He has been a member of ADI (Industrial Design Association) and BEDA (The Bureau of European Design Associations) since 1996.
Since 2004 he has been elected National Coordinator and Representative of ADI Designers for 8 consecutive years, member of the ADI National Committee, and member of the Board of Directors of the Fondazione ADI Collezione Compasso d'Oro.
He is a jury member in many international design competitions.
At the invitation of the Italian Minister of Economic Development, he has represented Italy in many international governmental meetings, and was a member of the Italian Design Council.
In Confindustria he has been a member of the Technical Committee for the Protection of Made In and the Fight against Counterfeiting, a member of the Small Industry Committee and a member of the Nautical Council.
In 2011 he was a National Advisor to FederProfessional.
By decree of the Minister of Finance, he is a member of the Commission of Experts.
He is owner of Novafer Italia.
From 2010 to 2020 he served as Vice President, and since 2021 he has been President for Italy of the Prince Albert II of Monaco Foundation.