Back to the list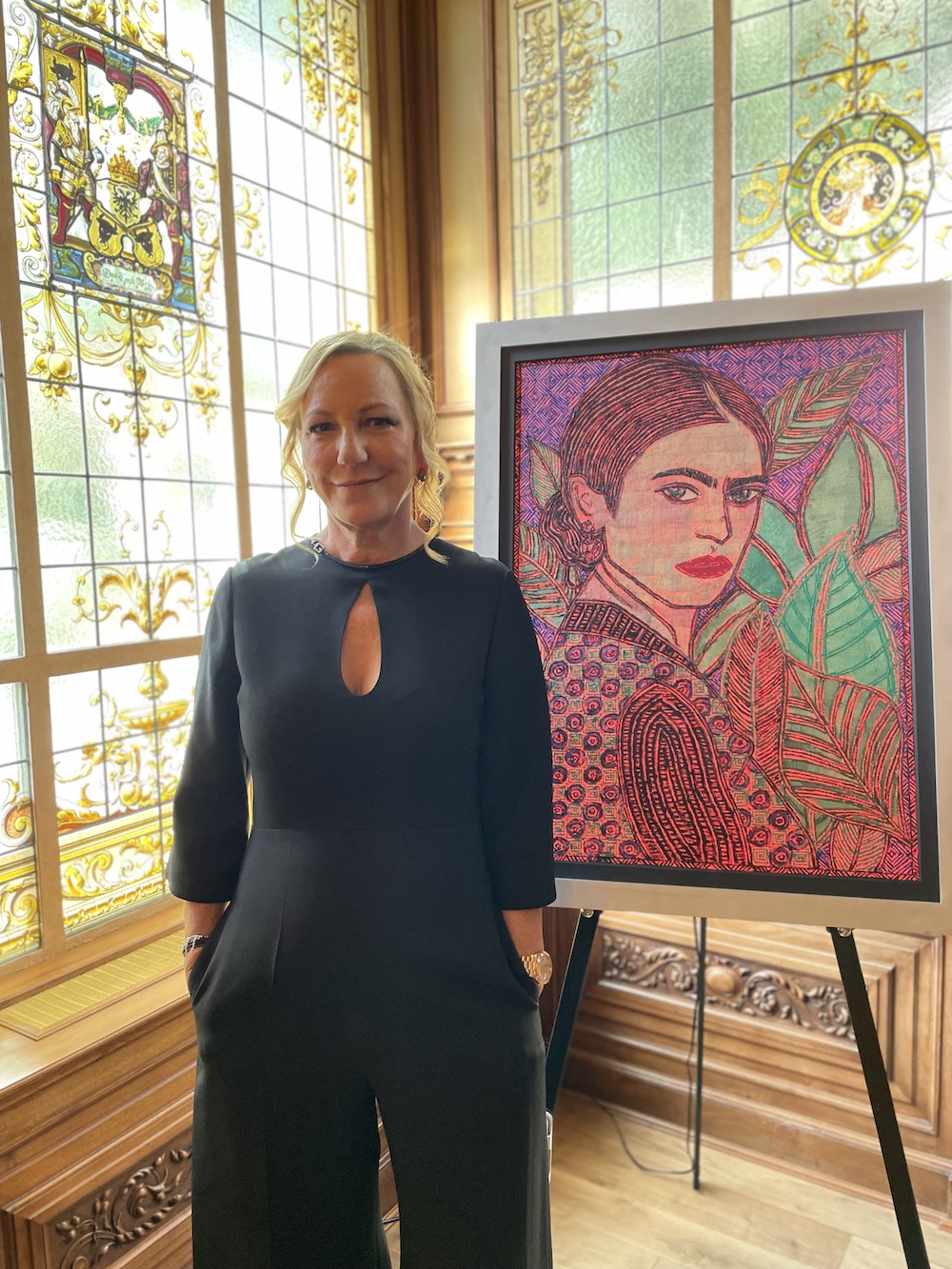 The Prince Albert II of Monaco Foundation hosts the exhibition "Il était une femme" by Ghizlan El Glaoui from 8 March to 30 June 2023
Monaco
Press release
On the occasion of International Women's Day, the painter Ghizlan El Glaoui will inaugurate her exhibition "Il était une femme" at the Prince Albert II of Monaco Foundation. From 8 March until 30 June, she will be exhibiting portraits of women in the beautiful Villa Girasole which houses the famous foundation. This is a meaningful collaboration since the Monegasque institution, through its commitment to progressing planetary health, promotes numerous actions in which women are the main actors. Among other projects, "Solar Grandmothers in Burkina Faso" is an initiative aimed at training and supporting elderly women from rural areas to facilitate access to sustainable energy for 250,000 people in 250 villages in rural areas of the country. Similarly, the EGALES project (for Gender Equality and Access to Electricity in Senegal) aims to sustainably improve the working conditions and income of 600 women by involving them in their country's agricultural activity. Women are strongly represented within the Foundation and will continue to be at the heart of major projects in 2023.
It is in this context that Ghizlan El Glaoui's portraits of women will find a natural place. Coming from all countries, they have, each in their own way, left a trace in their history or in their culture. It will be possible to discover or rediscover the delicate and discreetly charming portraits of Geishas or the more marked and equally refined portraits of Berber women. Similarly, in the world of the arts, we will find faces already inscribed in our subconscious such as Frida Kahlo or Grace Kelly. Not to mention those anonymous faces, universal muses, with Persian eyes reminiscent of those of Modigliani. In addition to bearing witness to these different cultures, these paintings are also a testimony to the commitment of women. Thus, raised in a culture where women were not to be too prominent, Ghizlan El Glaoui quickly expressed her desire for freedom by painting women with their faces uncovered, on luminous supports, whose classic or monumental formats are expressed as far as the sails of boats.
After numerous exhibitions in Marrakech, London, Madrid and Monaco, the painter will take up residence for a few weeks at the Prince Albert II of Monaco Foundation. This is an opportunity to highlight the lives of women from the past and the present, from here and elsewhere, and above all to share with the Monegasque institution the values to which it is more attached than ever.
Exhibition " Il était une femme "
Prince Albert II of Monaco Foundation
From 8th March to 30th June
Upon appointment.