Back to the list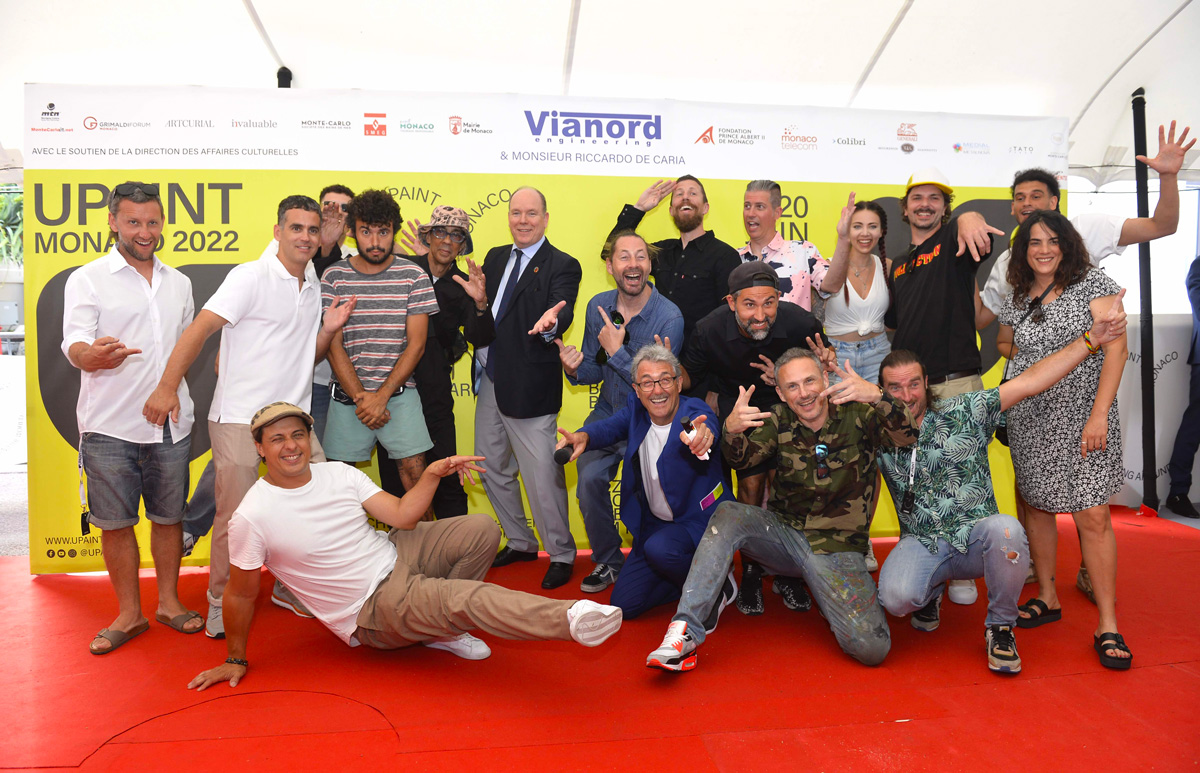 UPAINT a street art festival to follow
Monaco
Events
The UPAINT Street Art Festival has just successfully concluded its 6th edition on the terraces of the Casino de Monte-Carlo
It is in the presence of HSH Prince Albert II of Monaco that the 14 exceptional artists of the Street Art Festival let their joy explode at the end of 4 days of intense and creative work dedicated to UPAINT.
These few days spent together gave the artists the opportunity to form a new artistic and friendly community to distil societal messages and raise awareness about the environment. The public could admire the works of : Futura, BordaloII, Buff Monster, The London Police, Pez, Dan Kitchener, Alice Pasquini, Aura Aerosole & OLDHAUS, Bond Truluv, Curtis Hylton, Spok Brillor, Tim Marsh, Dario Vella, Mr One Teas.
For this 2022 edition in Monte-Carlo, the UPAINT team have chosen to support the Prince Albert II Foundation's initiative dedicated to a better cohabitation between man and wildlife (IHF).
Alberto Colman, the organiser, announced in the presence of the Sovereign the new challenge of UPAINT 2023, the conquest of the Metaverse.
The UPAINT street art festival will be the first event under the patronage of the Principality's cultural affairs to be inserted into the virtual Monaco of DWorld.
UPAINT in the Metaverse in 2023 will be a great asset to develop a new community around the event, past, present and future artists.
A great initiative for this new public of virtual visitors who will be able to discover more about the Principality, a new form of tourism promotion for Monaco thanks to the Metaverse with a significant carbon neutrality.