Back to the list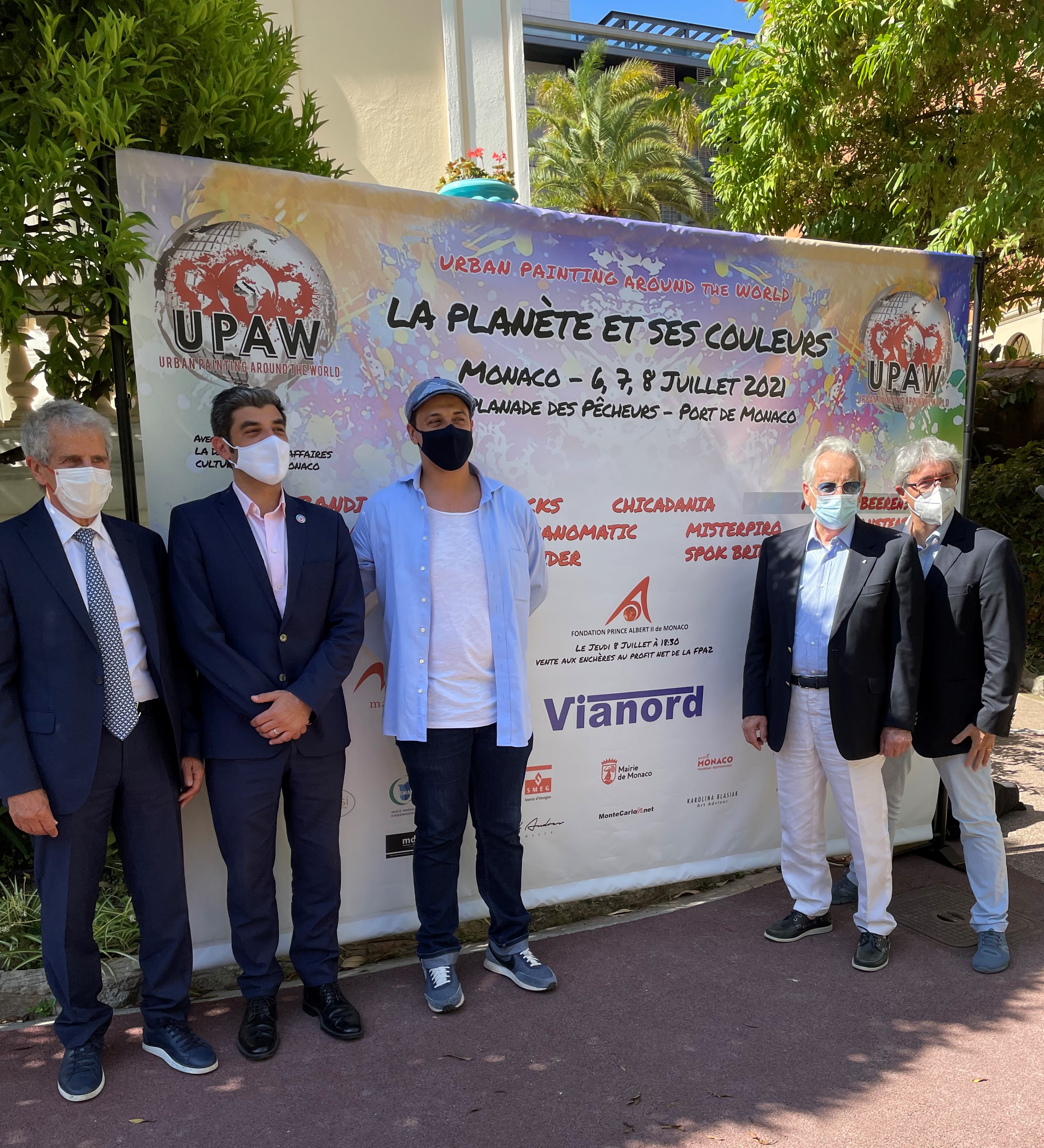 UPAW : Urban Painting Around the World 2021
Monaco
Events
UPAW invites you for its 5th edition on July 6, 7 and 8 , at the Esplanande des Pêcheurs Grande Digue – Port Hercule, Monaco. Twelve international artists have responded to the invitation to express their creativity on the theme "the Planet and its colors". Alberto Colman, founder of this annual artistic event, takes us on a journey to celebrate committed street art.
Each of the artists, through their mural paintings, will propose their personal interpretation, encouraging us to take a fresh look at our planet and its richness. Thus, following artists are expected to come in the Principalty : Nabid Bandi, Michael Beerens, Cacao Rocks, Chicadania, Andrea Ravo Mattoni, Manomatic, Misterpiro, Mr Oneteas, Pez, Jacques Schneider, Spok Brillor et Tones.
On Thursday, July 8 at 6:30 pm, the auction will be held, to benefit the Prince Albert II of Monaco Foundation, partner of the event since its creation in 2017. This year, the funds raised will support one of the Foundation's initiatives: the Monk Seal Alliance (MSA). The MSA encourages practical action to protect the Mediterranean monk seal and its habitat through support for conservation projects throughout the species' range. It aims to increase collaboration between donors and between actors on the ground, at the local, national and regional levels.
To learn more about the initiative :
Monk Seal Alliance